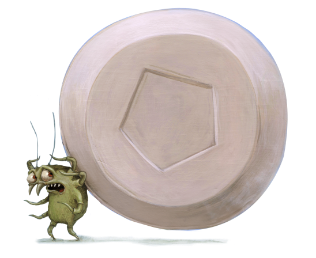 Only ODACTRA treats the cause of house dust mite allergy
ODACTRA is the only FDA-approved once-daily prescription allergy immunotherapy (im-yuh-noh-thAIR-uh-pee) tablet that fights house dust mite allergy.
As an allergy immunotherapy, ODACTRA targets the cause of your house dust mite allergy. That makes it different from anything you may have purchased over the counter. Over-the-counter medicines treat allergy symptoms, not the cause of the allergy. That's why any relief you get from them is short-term.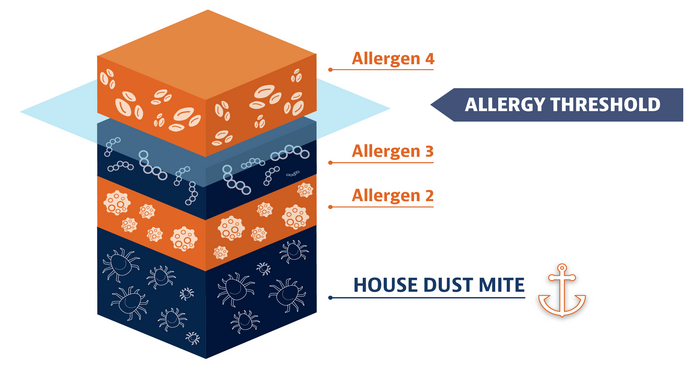 House dust mite allergy can make your other allergy symptoms worse
If you're like most people with allergic rhinitis, you're probably allergic to more than 1 thing. One allergy alone might not make you feel terrible. But when it's added on to a house dust mite allergy, it can make your symptoms from other allergies worse. The point at which you have an allergic reaction is called an "allergy threshold." Reducing the impact of house dust mites makes you less likely to reach the threshold and start feeling symptoms.
ODACTRA can be taken along with other medicines you might be taking for different symptoms—and can help you find relief from those, too. Over time, you may need fewer medicines because you'll already be reducing these other allergy symptoms by taking ODACTRA.